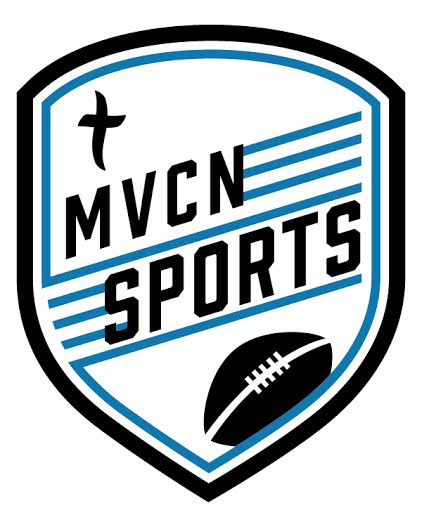 Men's Flag Football Registration
October 10th - February 4th, 2018
$20
Registration for Men's Flag Football is now open! Registration will run October 14th - November 25th. Registration fee is $20 per player which includes a jersey. You must be in the 9th grade and up to play. Games will be 5 vs 5 with a maximum of 8 players per team. We will have a "Turkey Bowl" on November 26th where we will play pickup games and finalize team rosters. Season will run December 3rd - February 4th on Sunday afternoons (excluding holiday weeks). When registering, if you know your team name please put in the prompted area. If you have any questions please feel free to contact the numbers listed below.
-Nolan Meyer (MVCN Sports Director): 803-292-4381 or cornerstone@mvnazarene.org -Matt Richardson (Flag Football Director): 803-257-1918
Kid's Basketball and Cheerleading Registration and Information
October 24th - November 30th, 2017
$50
Thank you so much for choosing MVCN sports! We are happy to welcome you and your family to our Sports programs. Our goal with MVCN sports is to provide a Christian sports environment that nurtures both the body and soul by promoting teamwork, sportsmanship, and the Gospel of Christ through sports.
Ages 4-6 Years Old-This is an instructional league intended to teach the basic fundamentals of the game. Rules will be explained on an instructional level. Score will be kept and every child will play. There will be 7 season games and practices will be held 30 minutes prior to the game.
Ages 7-9 Years Old and 10-12 Years Old-Games are played on full size court. This league will teach more in depth skills such as team offense and defensive. There will be 7 season games and rules will be enforced. Teams will practice one night per week. Score will be kept and every child will play.
Ages 13-15 Years Old-This division enforces teamwork and teaches full offensive and defensive plays and game strategy. Games are played on full sized court. Teams will play 7 season games and practice once per week. Rules will be strictly enforced and all players will play.
We are excited to introduce our new cheerleading director, Theresa Reeves! Cheerleaders will practice once a week and cheer at one game per week.
Registration costs: $50 per player/cheerleader
Families of 2 players or more will receive a 20% discount
You can pay now via Credit Card when you register or you can chose the Pay Later option and pay cash or check in person. Family discount is automatically applied when you go to pay for the entire transaction.
Registration includes Jersey Top, a bonus item, and a medal.
Thank you again for choosing MVCN sports, we are looking forward to another great season of bringing Christ and people together, one game at a time!
JAMBOREE WILL BE HELD TUESDAY, NOVEMBER 28TH IN THE GYM, FOR PLAYER EVALUATIONS AND TEAM PLACEMENT. Cheerleaders check in at 6:00, 4-9 year old basketball players check in at 6:30, and 10-15 check in at 7:30.
Season games will be January 13th- February 17th
REGISTRATION DEADLINE IS NOVEMBER 26TH. Registrations made after this date will have $15 late fee enforced.
Please feel free to contact Nolan Meyer, MVCN Sports Director, at any time with questions Email-sports@mvnazarene.org Phone-(803)292-4381